My Journey As a Carlsbad Real Estate Agent
Having a sense of community, a feeling of belonging to something bigger than yourself, is a fundamental human need. When a city is motivated and able to help provide an environment that fosters connection and contribution, that's how great communities like Carlsbad are created. People here in Carlsbad, have a high standard of living. They expect more from themselves and they look out for one another. This was and still is a huge reason why my husband and I are raising our two boys here and the same reason I started my real estate business in Carlsbad. When I graduated from San Diego State, I immediately fell in love with the area. I lived throughout the county, but have made Carlsbad my home since 2008 and we just couldn't be happier here.
Team/Work Philosophy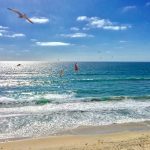 My first job was as the broker liaison with a large home builder. From day one I knew this business was about building relationships not just homes. I then spent time in sales and marketing in corporate America but my ultimate goal was always to open my own brokerage where I could focus on relationships and delivering quality service.
I like to say that "hustle and heart sets our brokerage apart." This personal motto easily carries over into my work, where I'm driven to do whatever it takes.
"My wife and I met Megan at an open house and we clicked right away. She became our Carlsbad Real Estate Agent and found us the perfect home for our growing family. During that time I transitioned out of the military, obtained my real estate license and knew that Three Lagoons Realty would be the perfect place to grow, learn and excel in real estate. It's funny how something as simple as attending an open house would set the course for my future." – Greg
Technology & Global Reach
Though we are a hyper-local company, we have global reach. Through technology & a worldwide "eco-system," we are able to create a very targeted & customized approach that reaches buyers and sellers from all around the world.
"I was actually on Twitter and came across the hashtag #carlsbadrealestate where I found Megan and reached out to her. She responded back immediately and began helping us find a home. I was living in Scotland and my husband was being relocated to Carlsbad and we needed to find a house immediately. We were looking for a school district with small classroom sizes and Megan went above and beyond for us and called all the school districts in San Diego. She ended up finding us a home in a great school district and to this day she is a valued friend. We still hang out and go to Concerts in the Park or try new restaurants together." – Jenni
Why Carlsbad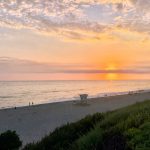 To me, being a Carlsbad Real Estate Agent isn't just about the buying and selling of homes, it's about the people, their values, creating opportunities and making lifelong memories. From high ranking military officials to executives at local tech companies, Carlsbad has a unique blend of residents. Of course the outdoor life is a big draw, but so is the school system and culture. As a member of the Carlsbad Chamber of Commerce, Agua Hedionda Foundation, Batiquitos Foundation, and I volunteer for the "Safe Families" so I really get to meet so many different residents from different walks of life and it is such a joy!
It is so rewarding as a mom to watch my boys grow up understanding the value and importance of being active members of their community. Having deep roots here, coupled with really understanding the values this city fosters, really makes it easy for me to do my job as a real estate broker. I'm 100% sold on and invested in this community.