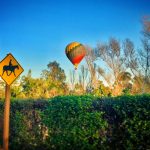 The Dalzell Life Lounge Event sought out to do a lot of things.  It's main occupation was with showcasing a brand new, breathtakingly elegant home in Rancho Santa Fe, and all of the strategic real estate marketing components that bring a home buying experience to life.  The Dalzell Group always has the buyer's best interest at heart, and prides itself on their attention to the unique needs of each home and buying experience. The Life Lounge event was organized in order to showcase the attention to detail that the Dalzell Group provides in their marketing packages.  In terms of making an impression on the guests, the event was nothing short of amazing.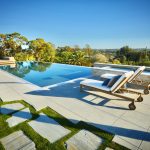 The evening began with the Tesla drive experience, where guests had the opportunity to test out some of Tesla's newest and most innovative models, including the Tesla Model S.  Upon entering the event, guests were then treated to a happy hour special, with gourmet catering and an open bar.  VOA Meals Culinary Management brought an impressive array of food options to the event, and the executive chef of the company, Chris Gardner, treated the guests to only the finest delicacies.  Aside from culinary choices, guests were also able to choose from an impressive selection of alcohol options.  Signature Analytics provided a beer bar for the event, while also promoting their company's services as a finance and accounting firm.  The company prides itself on their accessibility and personalized services for each of their clients.  The bar also promoted Coomber Family Ranch Wines, Country Smooth Whiskey, and 619 Vodka; This event truly had something for everyone.  Guests were also treated to a live music performance by Pat Hilton while they enjoyed the catered food and beverages.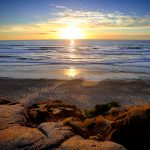 Following the happy hour portion of the night, guests were invited to hear from a guest speaker, Patrick Henry.  Henry is an entrepreneur and CEO of Quest Fusion, a business consulting company based in San Diego, and is a huge proponent of being persistent and truly passionate.  His biggest piece of advice is that "Every no is one step closer to a yes."  Henry is a businessman who truly believes in starting small and staying close to your roots.  He encourages small businesses to raise their own money rather than borrowing from venture capitalists who don't know you or what's best for your business.  Henry encourages his audience with strategic real estate marketing advice to stick to their guns, work on what they're passionate about, and never be afraid to think big.
The Dalzell Life Lounge Event was entirely successful in bringing the buying and strategic real estate marketing spirit of their company to life.  The guests left with a sense of what the buying experience of the Dalzell Group can bring to the table, and with an affirmed belief that they truly care about their clients.