The American dream runs deep in our DNA. Having a place to call home, where you can grow your family and create memories that will last a lifetime…it is something that so many hope for. As a San Diego real estate firm, our history and our growth are built around the idea of making the American dream possible for everyone.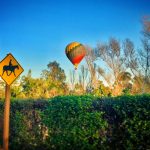 My name is Steve Games and I am Chairman of the Board and Partner of Pacific Sotheby's International Realty. Having been in the real estate industry for over 35 years, I have deep roots in San Diego. After coming back from two tours in Vietnam, I started helping other Veterans find their home and from there my work expanded. I then linked up with Niada and together we sold homes all across Rancho Santa Fe, becoming a dominant force in the real estate market. We continued growing as a San Diego real estate firm… really expanding our footprint all across Southern California.
In 2012, I joined forces with Brian Arrington and Pacific Sotheby's International Realty, and we aligned a well-known brand with unparalleled resources.
Pacific Sotheby's is more than just a brokerage firm. When you hire one of our agent's, there is an army of people who are working together behind the scenes.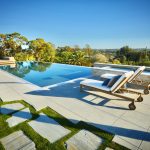 At Pacific Sotheby's you get much more than just a sign in front of your home or your house being listen on the MLS. Once an agent obtains a listing, we get together with our incredible, in house full-scale marketing department where we create and tailor a marketing plan specific to your home.
From there, the agent has a one on one meeting with their client explaining the proposed marketing strategy, finalizing details and answering any questions before heading back and beginning the implementation stage, where the marketing team deploys all available resources…really focusing on the strategic placement and unique positioning of your home to increase exposure and secure the right audience.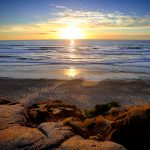 As a San Diego real estate firm, we have extraordinary marketing partnerships with some of the strongest media outlets in the world, including The Wall Street Journal and Architectural Digest. Through placing print ads and utilizing our various robust social media platforms we can tap into the expansive Sotheby's International Realty global network.
People often ask me if I think talent and experience matters. There is a great sense of pride we have in using our extensive expertise, invaluable resources and global connections to help our clients buy and sell their home. Because the American dream is alive and well, and doesn't have a minimum price filter, we will always be here as a company to help make that dream a reality for everyone.