It's always important to be the best version of yourself and to do it with humility and confidence. This has always been my life's motto.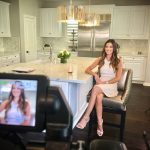 As my role model, my mom really instilled in me this philosophy so that I could be in the best position to help others.
I try to pass on these beliefs to my three kids and also carry it over into my career, as a San Diego Realtor. For me, what I do is not just a profession or something that brings in money. It is all about connecting and helping others. I really love people and this is definitely a people business!
As a San Diego Realtor, I really focus my attention on cultivating genuine and close-knit relationships to best serve my clients. Allowing myself to be authentic and live out my passion for helping others has really been the key to any of my success.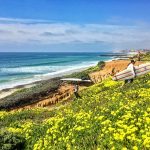 I always tend to surprise people when they find out I got my Real Estate license when I was just 20 years old. But I was lucky to be one of those people who was blessed to have found their passion so early on in life.
I love being a part of Pacific Sotheby's International Realty. Not only are they a world-recognized brand, which is one of the main reasons why I teamed up with them, but they also have excellent local leadership. There are a variety of unique and amazing resources at our disposal that help us to sell more homes, both locally and globally. Pacific Sotheby's is really a game-changer in how they market and sell homes.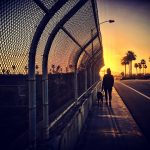 Real estate has always been a passion of mine and it is so fulfilling as a career because it has always meant more to me than just buying and selling homes.
As a San Diego Realtor an opportunity to help others find a home…a place where they can create memories, be the best version of themselves, and as a result, fill their lives with love and laughter.  
I feel pretty lucky to be able to do that every day.