Anderson White & Associates Celebrate a Monumental Year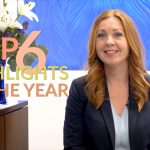 With numerous nominations for various awards, multiple speaking engagements and an incredible volume of homes sold, 2017 has been a monumental year for luxury real estate team, Anderson White & Associates of Pacific Sotheby's International Realty.
Truly redefining what it means to be a real estate agent, Anderson White & Associates have been at the forefront of the luxury real estate industry, forecasting new market trends, utilizing up and coming digital media, and really focusing on giving their clients a competitive edge in buying and selling their homes.
The team's approach has been successful, as they have closed over $43 million worth of real estate transactions this past year, earning them a highly coveting ranking in the top 5% of real estate agents in San Diego County.
At this year's San Diego Association of Realtor's Circle of Excellence Event, they took home both the Individual Silver Award, given to those realtors who sold at least 15 units or $15 million worth of residential real estate and the Team award for Production Volume. Amber was also nominated for Realtor of the Year, which recognizes agents for their ethics, character and service to both the profession and the community.
Not only is this luxury real estate team a group of top producers in the real estate industry, but they are highly involved in the community, giving back whenever they can. From mentoring young women at Girl Force USA, a non-profit group that looks to empower young women to achieve success and confidence in their personal lives to supporting charitable pursuits including the San Diego Symphony Notables, Amber and her team are deeply committed to bettering their community.
"I truly enjoy serving the community and appreciate the positive impact mentors played in my development, so sharing my time with others is very rewarding."- Amber Anderson-White
As a result, Amber was nominated for Woman of the Year with San Diego Magazine.
Amber and her team really focus on not just selling homes, but providing extensive education and value to other agents. Her natural leadership abilities have drawn her to a position of Chair for the Young Professional Network (YPN) for the San Diego Association of Realtors, where in just 6 months under her stewardship membership doubled.
She also served as the San Diego Association of Realtors Inman Connect Delegate, Luxury Inman Delegate, New Member Instructor, and is a member of the San Diego Chapter for FIABC, the International Real Estate Federation.
Amber shared her wisdom and expertise all across the nation this year, speaking at multiple events including the La Jolla National Association of Hispanic Real Estate Professionals Luxury Agent Panel, Sotheby's International Realty Global Networking Conference, and visiting both San Antonio and Dallas to share her knowledge of selling luxury real estate with other agents.
"2017 was an amazing year for our team and we are extremely grateful to be able to do what we love here in beautiful San Diego, helping clients buy and sell their dream homes."- Amber Anderson-White